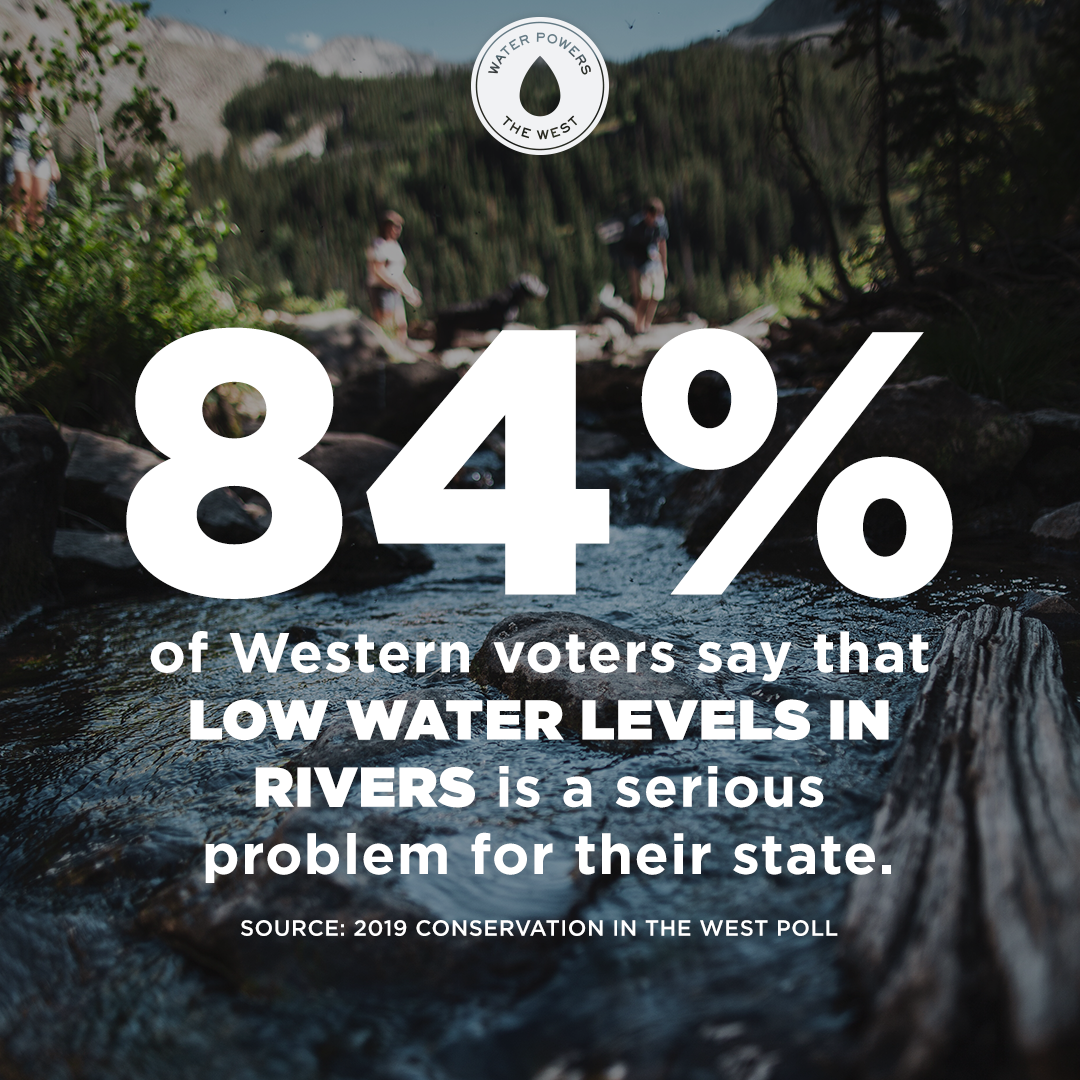 2019 is already proving to be an exciting and inspiring year for those who care about the future of the Colorado River. Leaders in the seven basin states — Arizona, Colorado, California, Nevada, New Mexico, Utah and Wyoming — are working together collaboratively to reach consensus and compromise. They're doing so out of a shared recognition that water is essential to their state economies and communities, and that overuse and an increasingly drier and warmer climate means we must update how we use and manage water in the West.

In Arizona, Governor Doug Ducey signed the state's Drought Contingency Plan (DCP), capping years of efforts after the plan's passage though state legislature. In Colorado, Governor Jared Polis pledged $30 million towards implementing the Colorado Water Plan–a promising first step to fully funding the plan. And Brenda Burman, who leads the federal Bureau of Reclamation, has emphasized the urgency of ongoing DCP negotiations, and has continued to champion the need for the basin states to take proactive measures now to safeguard the future of the river.
Prominent public officials are motivated to take these steps not just because of low water levels, but also because western communities strongly support greater conservation measures. Colorado College's 9th Annual Conservation in the West poll, which charts public opinion on conservation and a range of other issues, offers some key context for those sentiments. Here are some of the poll's major findings:

A majority of respondents identify decreasing water supplies as an "extremely serious issue." 84% of residents view low levels of water in rivers as a "serious problem" and 63% see the low levels as an "extremely serious issue". This is the highest proportion since 2013 that say the condition of rivers is a very serious problem — and a full ten points higher than one year ago.
67% of voters in the West think that water supplies are becoming more unpredictable each year. In a region where a stable water supply undergirds a robust agricultural economy, public recognition of this trend is a critical step toward conversation.
68% of respondents support a small increase in local taxes or fees to improve conservation measures. That support can help bring new conservation initiatives to life, and support and broaden existing efforts to update how we use and manage water supplies from the Colorado River.
87% of voters view the outdoor recreation economy as "very important," and seven in 10 Westerners identify as "outdoor enthusiasts."
Public opinion plays a key role in shaping government policy, so it's exciting to see this kind of broad based support for conservation. This groundswell of public understanding, coupled with the growing consensus among public officials for smart, forward-looking solutions for the Colorado River, mean that 2019 is shaping up to be a pivotal year for the West. Our work is far from over, but it is heartening to see this kind of momentum.

---
Feb 20, 2019 -
RIMINI, Mont. — Every day many millions of gallons of water loaded with arsenic, lead and other toxic metals flow from some of the most contaminated mining sites in...