It's been said we no longer have fire seasons; we have fire years.
We all remember a year ago when fires ravaged our state and smoke choked the Colorado skies, leading to some of the most unhealthy air quality in the world and making the atmosphere glow red. Many of us remember checking in on friends and family, preparing go-bags in case the unthinkable happened, and watching flames tear through communities and places that had once been peaceful locations for recreation and communal gathering.
The same pattern has begun again. 
What might not have been immediately obvious is that those fires have had long-term and damaging impacts on our natural infrastructure — watersheds, rivers, and waterways — hurting native fish populations, sending water quality to dangerously low levels, and weakening local economies. And, before Colorado has even begun to recover from last year's devastating fire season — which saw the three largest fires in state history — fires have already started this year on the West Slope, forcing evacuations, road closures, and more. The recovery efforts and specter of last year's blazes are still present as we begin to grapple with another intense and potentially catastrophic year. One bad fire season perpetuates another, and the cycle continues.
Of course, fire is a natural part of a healthy forest ecosystem, and serves an ecological purpose; however, fire severity and frequency has been exacerbated by a combination of historical fire suppression and climate change. Today's fires behave differently — and more destructively — than the type of fire that's critical to forests' ecosystems. This is why drought resilience and preparedness coupled with thoughtful wildfire mitigation and watershed restoration are all essential to prioritize; and why we're grateful for the upwards of $65 million put towards these issues by the Colorado General Assembly and signed by Governor Polis this year. Moreover, at a recent convening of the Western Governors' Association, President Joe Biden and Vice President Kamala Harris reinforced the need for — and their support of — greater resilience to climate change, drought, and wildfire. Local, state, and federal lawmakers are increasingly recognizing the urgency of our climate, drought, and fire crises, and understand the urgent need to work together now to address it. 
Impacts Far and Wide to Our Rivers and Water
The effects of wildfires go well beyond the local burn scar; they impact entire watersheds and ecosystems, often for years. For example, the recent string of mudslides along the I-70 corridor in Glenwood Canyon and elsewhere throughout the state are the direct result of fire-damaged soil that can't soak up heavy rains fast enough. The lack of tree root structure combined with dry soil leads to mudslides, causing infrastructure damage and, at its worst, loss of life. 
Within streams, rivers, and riparian areas, the debris left behind by fires can impact water quality and fish health. Ash and debris flow into nearby waterways following fires, and often overwhelm water treatment plants, fill reservoirs with sediment, or lead to the need for costly repairs and maintenance. Around 80% of the United States' freshwater supply flows from forested areas, which means forest fires will leave burn scars, ash, and other contaminants in watersheds, runoff from which will ultimately make its way into water treatment centers that send water to our homes. 
In healthy forests, natural infrastructure acts as a filter for sediment and other pollutants that could otherwise wash downstream. In burn scars, where foliage and root systems are either gone or struggling to come back, this nature-based filtration system no longer exists. This puts even more pressure on towns and municipalities to treat contaminated water. (Following the 2002 Hayman Fire over 175,000 trees were planted in the South Platte River watershed to bolster natural infrastructure in the basin. Unfortunately, it wasn't enough, and the water quality remains below average.)
Fish, too, are dramatically impacted by fires both during and after the acute burn period. When a fire burns near a riverbed, heat causes the water temperatures to rise, oftentimes past the point that fish can reproduce or even survive. Changes to water chemistry during and after fires can cause devastating algal blooms and make the aquatic environment's pH inhospitable to other life. A scientist studying the aftermath of a fire in alpine lakes discovered that the area's fish had five times the amount of mercury as fish that weren't affected by fire. And, the sediment runoff damages fish habitats and hurts the fishes' ability to feed or reproduce. In 2018, following the 416 Fire, scientists estimated that around 80% of the Animas River's fish population died off due to flooding and debris.
When fish are impacted by wildfires, the people, industries, and communities that rely on healthy fish populations also suffer. This summer, Colorado Parks and Wildlife asked anglers not to fish along a 120-mile stretch of the Colorado River due to high temperatures, low flows, and sediment runoff from wildfires, all of which are making it more difficult for fish to survive. 
Prolonged drought only leads to a greater chance of fire, with dry forests and blistering temperatures. Governor Polis recently declared a State of Emergency in Western Colorado as the area enters its second consecutive year of "exceptional" drought — the highest classification given by the U.S. Drought Monitor — and a long-term megadrought continues to grip the entire Western United States. 
What can we do to protect our rivers?
Understanding that fires, rivers, and communities exist within a connected ecosystem is the first step to mitigating the long-term impacts of drought and wildfire. The fires that hurt our towns, agricultural land, and favorite recreation areas also harm our rivers, watersheds, wetlands, and wildlife. 
To ensure Colorado is ready to meet the challenges to our rivers and waterways posed by more severe and intense wildfires, we need to:
Work to ensure the Colorado Water Plan 2022 update reflects the need for an inter-connected understanding and management of watersheds, forests, and ecosystems. All of us need clean and reliable water, and for that we need healthy watersheds. Environmental priorities should be considered in every section of the Water Plan, as all other water needs are directly related to water flowing from resilient, healthy, natural systems.

Educate ourselves and our friends, family, and community members about fire safety

; and use that knowledge to work conscientiously on our own actions and impacts to reduce the risk of fire in our neighborhood watersheds.

Prioritize funding and continue to urge state, local, and federal lawmakers to increase funding and capacity for wildfire mitigation, prevention, and research and resilience to climate change, ensuring that state programs have the money necessary to develop and implement new strategies to address our ever-expanding wildfire seasons. 
Things might seem dire, and they are. We must take action. There are steps we can take right now to reduce the risks wildfires pose to Colorado's rivers. One such step is visiting the Colorado Water Conservation Board's website and providing comments on the upcoming 2022 Water Plan update to ensure that environmental needs are met and that the Water Plan treats forests and rivers as the intertwined ecosystem they are.  
This need for action and availability of solutions should increase our urgency and inspire us to work diligently towards resilience to climate change to ensure the health of our waters and watersheds now and into the future.
---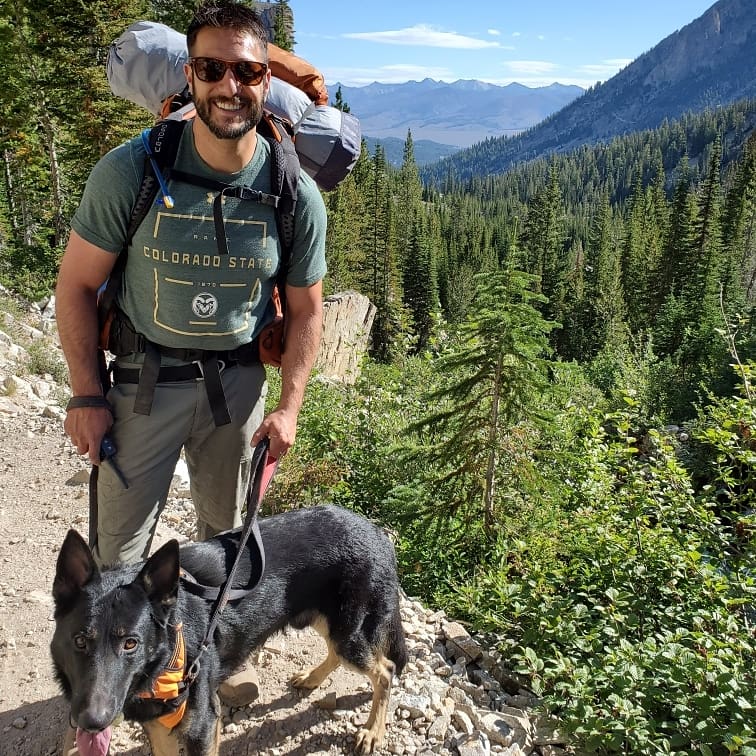 Jul 20, 2021 -
This year we have all experienced a multitude of influential events in our lives that have changed how we think, ranging from the COVID19 virus, the stay...